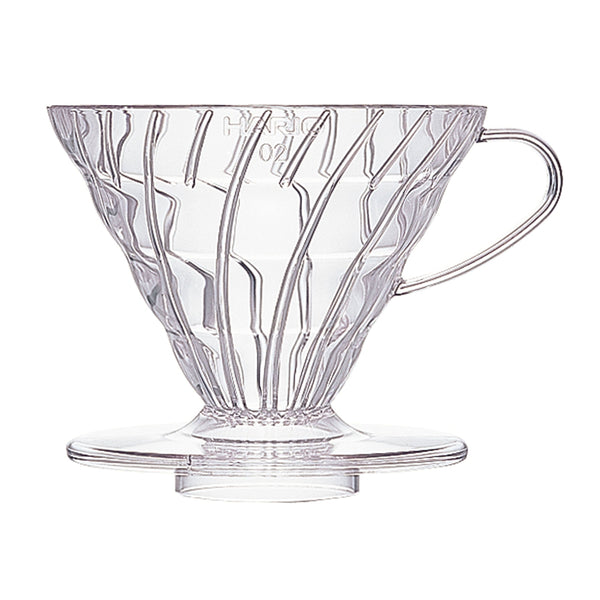 The Hario V60 Permeable Dripper 02 is easy to care for, affordable, and an excellent choice for those trying to brew coffee for the first time.

Winner of the 2007 Good Design Award, it features a conical shape and a single large hole. You can enjoy your favorite coffee at home with a variety of tastes, depending on how you pour it. The volume is sufficient for one to four cups.
Product Details
Item Number: VD-02T

Color: Clear

Dimensions: 137 mm (width) x 116 mm (depth) x 102 mm (height)

Capacity: 1–4 cups

Weight: About 400 g

Body Material: AS plastic

Spoon Material: Polypropylene

Origin: Made in Japan

Cleaning: Dishwasher and hot water safe

Accessories: V60 measuring spoon
*When you check out, please be sure to enter your full name (not your initials) so that your purchase can be delivered without issues.