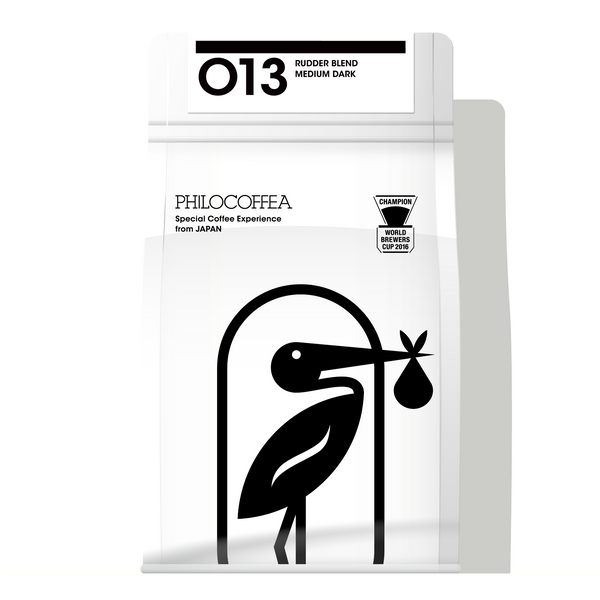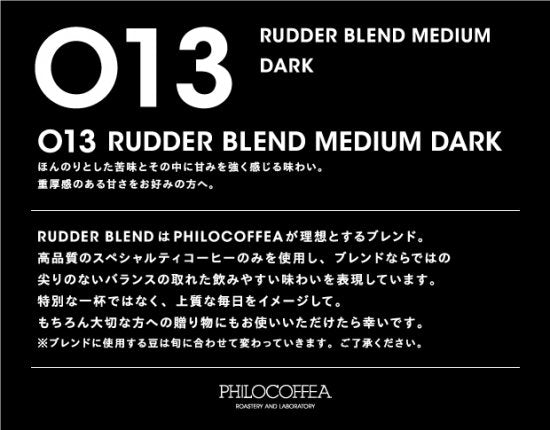 Slightly bitter with a heavy sweetness, 013 is the most balanced of our blends and is the first one we recommend to those who like just the right amount of acidity and bitterness.

An ideal gift for anyone, I (Kasuya) usually drink 013 after lunch. It's perfect for taking a moment before beginning my afternoon work or just to relax a little.

Brewed a little darker, many people also love a cup of 013 as a reward after a hard day's work.

However, if you are looking for a slightly darker roast coffee that goes well in the evening, you might prefer 014.
*When you check out, please be sure to enter your full name (not your initials) so that your purchase can be delivered without issues.